As hard as it may be to believe, lighting has a big effect on us. Since the majority of people spend the bulk of their day inside an office, it makes sense that the quality of lighting in the office is important. The right lighting is determined by many factors including natural light and variations of dim lighting. Besides the visual asthetics of good office lighting, it is also important for employee's health and productivity! Here are a few reasons good office lighting is crucial in your Jacksonville office space: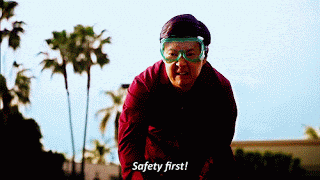 Safety
If you're in an office space with poor lighting, it can become a safety hazard. Tripping over objects and dropping work materials can cause damage to your workers and your office environment. Our electricians make sure that all office stairwells and common areas are well lit to prevent workers from falling, but we won't over do it with flood lights or unnecessary wattage. And keep in mind, with good lighting your staff will be able to see better and avoid any accidents which will end up costing you far more than the electric bill.
Health
Poor lighting can cause some health issues like eye strains and headaches from not being able to see, as well as some of the safety concerns noted above. Back, neck and shoulder aches can occur from feeling tense and straining your eyes all day and that leads to poor morale and work productivity.
Poor lighting may also cause forms of depression. Research has been done to show that poor lighting can cause some psychiatric conditions, which can include mood disorders. Jacksonville is the sunshine state, so hopefully you have windows but we can ensure a steady stream of healthy light in places that don't have access. We also highly recommend fixing any flickering lights as these can cause migraines, as well as seizures.

Productivity
Different types of lighting can help with productivity. Natural light is a good if you want a more productive office – but it's not always possible, and therefore we can install lighting that has a similar spectrum as natural light, keeping our circadian rhythm in sync despite not having the windows to support a natural enviornment.
Lighting can bring positive attitudes into the workspace which results in a healthier mindset, more productivity and hopefully more success for your First Coast business. If you don't have windows in the office space, consider encouraging staff to take regular breaks outside.
Having the proper lighting in your office space can make a huge impact on your staff, their efficiency, and the work they are creating. Consider different lighting options in the office to maximize safety and productivity and reach out to your local, Jacksonville electrician at Thompson Electric Co to help make the most of your space.
Image sources:
Office Space: Source
Safety First: Source
Employee: Source
Office Workers: Source